Meet Our Team
CO-PRESIDENTS
Gilla Geiger (514) 791-7102
Email: president@szbe.org
Morton J. Mendelson (514) 619-9160
Email: president@szbe.org
CLERGY:
Cantor Adam Stotland - Ext. 230
Email:

cantor@szbe.org
Reverend Asher Tannenbaum - Ext. 237
Email:

reverend@szbe.org
Karen Knie Cahana
Email: kcahana@szbe.org
With a background in Jewish Studies, Social Work, Family Therapy and Conflict Resolution Karen Cahana will be available on Wednesdays by appointment to provide confidential direct social work and pastoral services about psychosocial issues or concerns you may be facing. (Please note that she does not do psychotherapy.) For those unable to come, she will make Bikur Cholim visits in homes, hospitals and residences.
RABBI EMERITI
Rabbi Ronnie Cahana
Email: rcahana@szbe.org
Rabbi Lionel Moses
Email: lionel.moses@szbe.org
PROFESSIONAL STAFF:
Myriam Bensimon - Executive Director- Ext. 227
Email: myriam.bensimon@szbe.org
Ready to book a Simcha? Want to join SZBE? Have a question about your account? Myriam is always glad to help!
Rosanne Puritz, Communications Officer - Ext. 225
Email: rosanne.puritz@szbe.org
Have a question? Ask Rosanne! Communication, advertising, bulletin, cemetery and much more...
Seth Rosen, Office Administrator- Ext. 223
Email: info@szbe.org
For donations,sponsorships, memorial tablets, membership file updates and general inquiries.
Roni Porter Pritikin, Accounting – Ext. 226
Email: roni.porter-pritikin@szbe.org
Paying a bill? Need to update your credit card? Ever have questions about your statements? Reach out to Roni, our Bookkeeper- He has all your answers!
Adam Luxenberg, Program Coordinator - Ext. 224
Email: programming@szbe.org
Have a programming idea? Want to register for a program? Need to find out more about a particular event? Adam is your guy!
Gershon Katz, Operations Manager- Ext. 231
Email: operations@szbe.org
CHOIR DIRECTOR
Shimon Radu - Ext. 239
Email: shimon.radu@szbe.org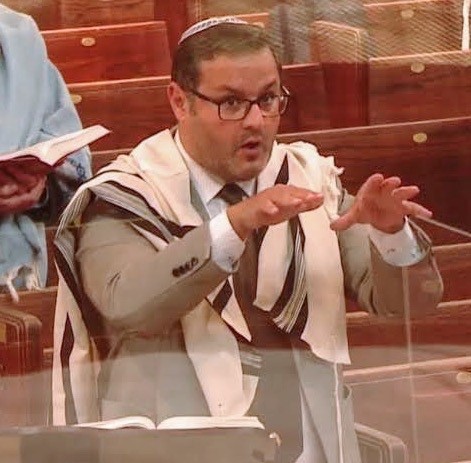 Mon, 17 January 2022
15 Shevat 5782
Weekly Learning
Mishna Mondays - Pirkei Avot with Cantor Stotland 9:00am - 9:30am
Mon, 17 January 2022 15 Shevat 5782